Headquartered in TLV, Israel, Intelichain Labs is a fast-growing global supply chain startup that's providing a cloud-based solution of a leading-practice Sales & Operations Planning (S&OP) focusing on people, process & technology.
Our team is comprised of an experienced group of former 'Big-4' senior consultants, senior supply chain practitioners with vast experience in leading global companies, working alongside experienced data scientists, software engineers and UI/UX designers to provide the ultimate S&OP best-practice in the most effective, intelligent, and structured way.
We were all brought together by a joint passion for fixing supply chain planning pain-points based on multiple S&OP implementations in different industries.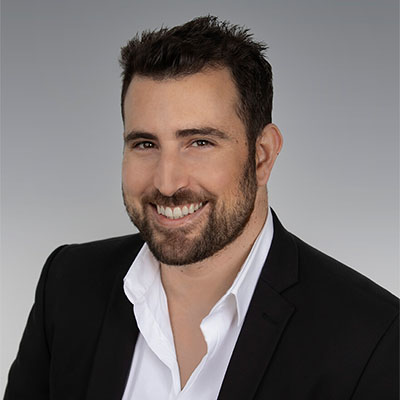 Roei Aviram
CEO & Co-Founder
Roei Aviram is the CEO & Co-founder of Intelichain, a global provider of supply chain planning technology, consulting, training and education. Roei is passionate about large-scale supply chain optimization, predictive analytics, planning simulations and data-driven business planning technologies.
Roei holds a B.Sc. In Industrial Engineering and Management from Azrieli Academic College of Engineering in Jerusalem, and an M.Sc. degree in Supply Chain Management from Bar-Ilan University. He is also certified in "Supply Chain Excellence" program by Kellogg School of Management, Tel-Aviv University.
Roei has vast experience in the supply chain industry and is recognized as a subject matter expert in demand forecasting, Lean-Six Sigma, manufacturing planning and Sales and Operations Planning (S&OP).

In his last role before the establishment of Intelichain , Roei served as a senior manager at Ernest & Young (EY), building and managing the supply chain & operations practice with multiple implementations of S&OP processes, supply chain planning, operational-Excellence (OpEx) and Industry 4.0 solutions.
Roei's prior executive roles include serving as the Head of EMIA-APAC, LATAM & local market (Israel) Supply Chain at Teva Pharmaceuticals, KFS OSD, with accountability of 25 different markets. Roei also served as a Director of Global Supply Chain Management at A.L. Group, a global manufacturer of advanced filtration solutions to the automotive industry with direct accountability over multiple manufacturing sites and distribution centers worldwide. Roei's passion and knowledge of supply chain planning are evident not only from his practical experience but also as a lecturer at Azrieli Jerusalem College of Engineering teaching advanced supply chain planning courses with a strong agenda that the key for success for every engineer is understanding the theory behind the practice.
Roei's biggest drive is to inspire companies to reinvent their supply chain in a structured way – from data into insights, from insights into actions and from actions into value.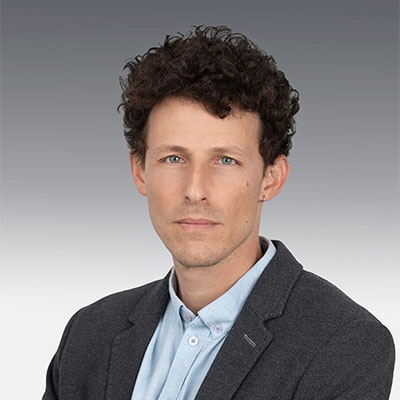 Ilan Eiland
CTO & Co-Founder
Ilan Eiland is Intelichain's Chief Technology Officer (CTO) leading teams of engineers from various fields of frontend, backend and data-science which are responsible for the whole life cycle of Intelichain platform: designing and architecture, coding and deployment to the cloud, all while setting the highest standards for shipping the best possible product for our clients in terms of availability, looks, speed and the ongoing introduction of new and improved features. 
At Intelichain, apart from the S&OP software development, Ilan also leads the Technology consulting area, providing to companies the very best-practice of technological solutions in the supply chain management field.
Ilan has joined Intelichain as a very experienced technology leader in the software world, experience in building technological solutions from scratch – idea stage to full-on production systems. Ilan Started as technical lead in the Army Intelligence unit (8200) then graduated a B.sc in Mathematics & Computer Science at Ben-Gurion University then moved to the stat-up world. 12 years ago, he started as a developer and data engineer onto leading R&D roles over full development teams in various companies. 
 Ilan was always drawn to the world of algorithms and data/ big data, which he applied in the field of advanced manufacturing/ Industry 4.0 systems.
Having seen many "bloated" and over-complicated products, Ilan's mindset is all about effectiveness, utilizing existing technologies on cloud-based software,  choosing the exact technology to create the perfect scalable product.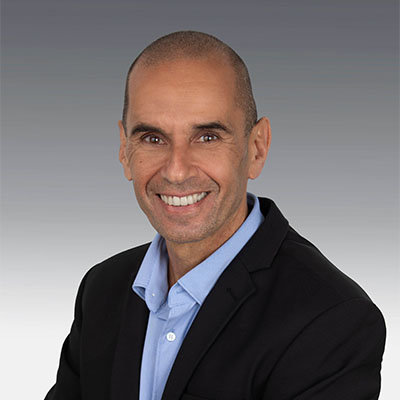 Dr. Gabriel (Gaby) Pinto
Chief Data Scientist & Head of Algorithms
Dr. Gabriel David (Gaby) Pinto is the Chief Data Scientist at Intelichain Labs and leads the algorithm developments from concept to execution.
In his background, Gaby holds the following degrees a from Ben-Gurion University of the Negev, Israel:
B.Sc. in Industrial Engineering and Management

Master of Business Administration (MBA) – The thesis was in the field of Management Science on the development of a genetic algorithm for solving the problem of scheduling in a production cell of robots that cooperate with each other

(1) (2)

.

Doctor of Philosophy (Ph.D.) in Industrial Engineering and Management – The thesis was in the field of Management Science on the development of a mathematic model and an algorithm for the scheduling problem of wafers in the semiconductor industry which Is one of the most complex there is (3).
Gaby is the head of the Industrial Engineering and Management Department at Azrieli Academic College of Engineering in Jerusalem. Gaby has a rich academic experience as a senior lecturer. His key research interests are Supply Chain planning & Operation research, Data Science, Operational excellence & manufacturing planning and scheduling, and Behavioral economics. Gaby is passionate about effective and efficient supply-chains processes which use Industry 4.0 practice.
Gaby's biggest drive is to train good planners throughout the S&OP process and automate the E2E planning process.
1
Pinto, G., Ainbinder, I., & Rabinowitz, G. (2009). A genetic algorithm-based approach for solving the resource-sharing and scheduling problem
. Computers & Industrial Engineering
, 57(3), 1131-1143
2 Ainbinder, I., Pinto, G. D., & Rabinowitz, G. (2019). New lower bounds for solving a scheduling problem with resource collaboration. Computers & Industrial Engineering, 127, 225-239
3 Pinto, G., Ben-Dov, Y. T., & Rabinowitz, G. (2013). Formulating and solving a multi-mode resource-collaboration and constrained scheduling problem (MRCCSP). Annals of Operations Research, 206(1), 311-339.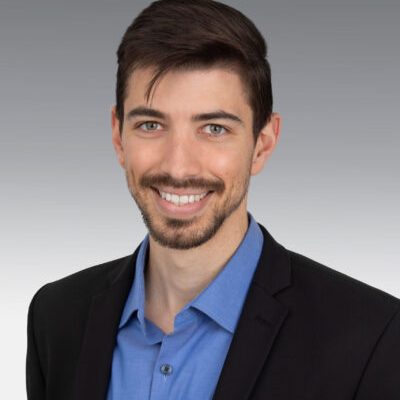 Omer Goldberg
Product Manager
Omer Goldberg is the Product Manager at Intelichain.
Omer is passionate about effective supply chain planning, intuitive structured workflows, multi-dimensional business analysis, using smart segmentation and extraordinary data-visualization.
Omer holds a B.Sc. in Industrial Engineering from the Technion, and M.Sc. In Technology and information Management from Tel-Aviv University.
Before joining Intelichain, Omer served as a Manager in the Supply Chain & Operations (SC&O) team at Ernest & Young (EY), where he provided consulting services to prominent global companies in various industries, including manufacturers, distributors, and retailers.
With a wealth of knowledge and experience in supply chain management, Omer specializes in S&OP/IBP processes, encompassing Demand Planning, Inventory Optimization, Production Planning, Supply Chain Risk Management, and data-driven diagnostics.
Omer's biggest drive is to make the supply chain processes more effective, intuitive, and structured.
His professional motto is – "if it won't be simple, it simply won't be".